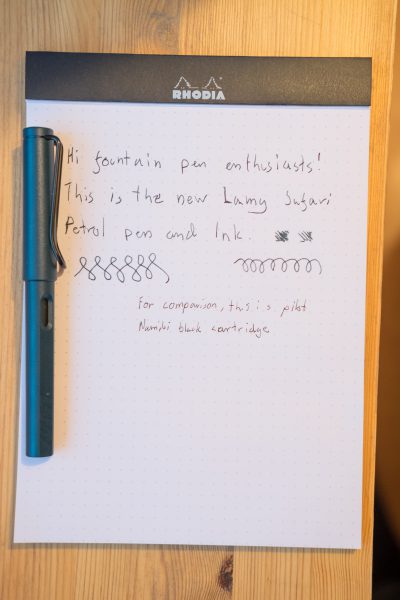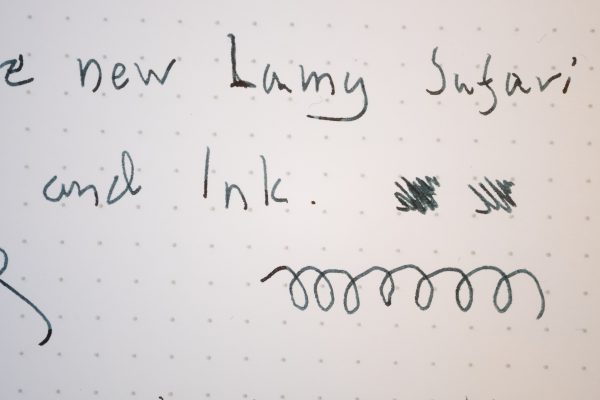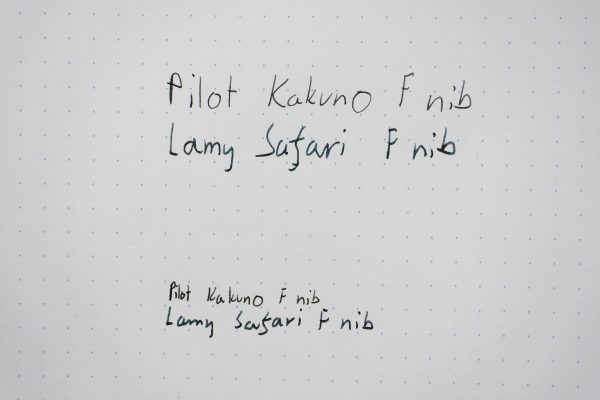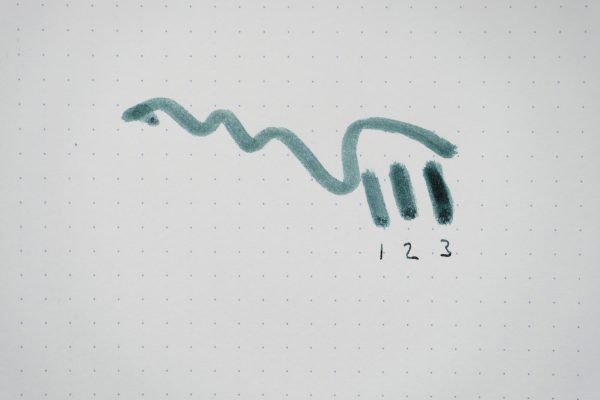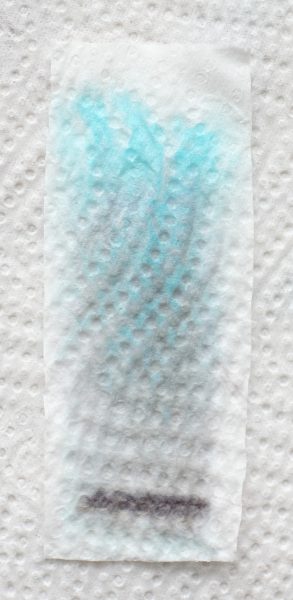 This was the best I could do, as I don't have any blotting paper or similar to do the chromatography on.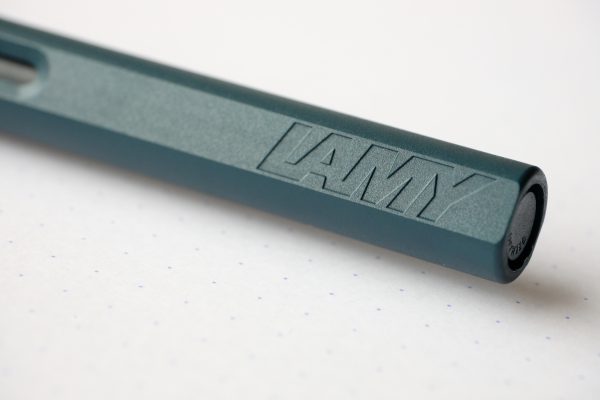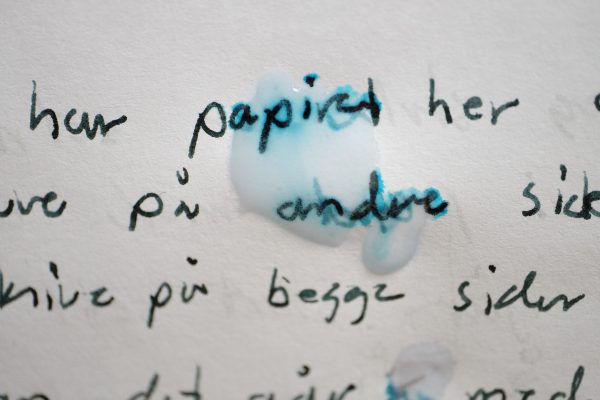 This is writing from one day ago ↑. Some of the lettering is showing through from the back of the page.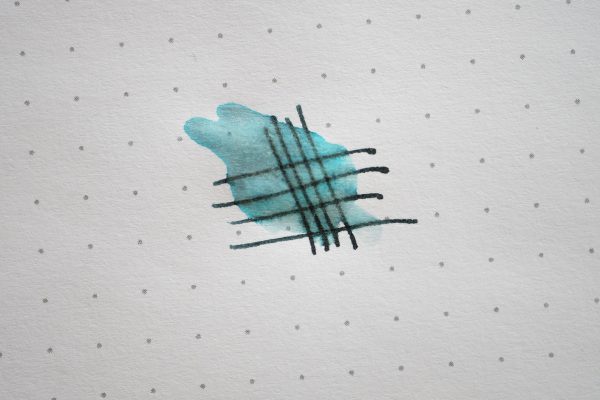 This had been drying for 5 minutes ↑. I would not call this water resistant.